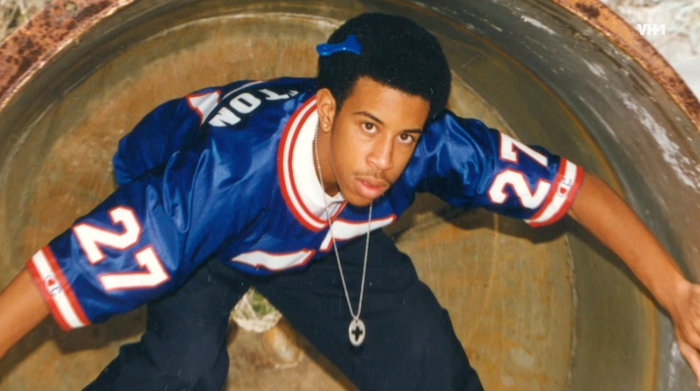 Ludacris is an Atlanta rap legend, but it seems like some hip-hop fans forgot. In recent years Ludacris — real name Chris Bridges — has been spending more time acting, hosting, and promoting his Soul headphones line.
Here at ATLRap, we celebrate Atlanta rappers. And what worries us is that younger rap fans don't realize the depth of Ludacris' catalogue. Luda has hits for days. There's no doubt that younger rap fans are familiar with Ludacris' more recent hits like "How Low" and "One More Drink", but we want to focus on the Ludacris songs that have stood the test of time.
So here's what we did: Our team of rap tastemakers and curators got together and compiled 7 Ludacris songs that we think are still awesome. We made a conscious effort to NOT includes songs where Ludacris is the featured guest; that might be a separate post in the future. For now, though, sit back, relax, and enjoy the sounds of the Atlanta artist we know as Ludacris.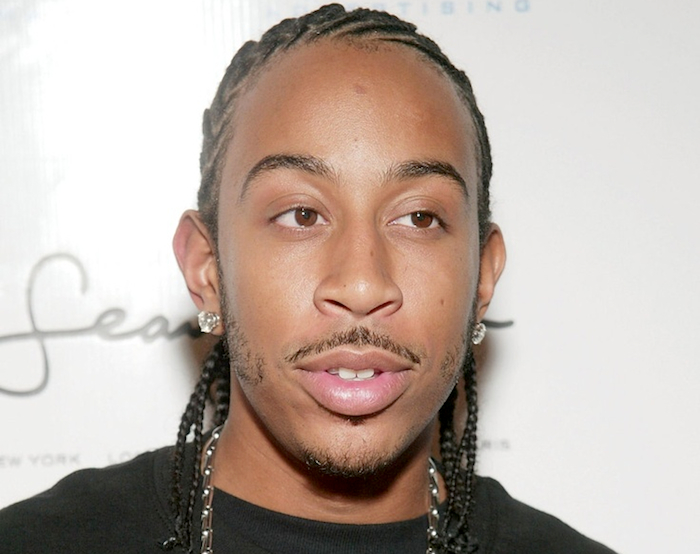 1. Ludacris – Area Codes feat. Nate Dogg
Featuring an unforgettable Nate Dogg chorus and hilarious Ludacris one-liners, "Area Codes" is without-a-doubt one of the greatest Ludacris songs of all time. It was also a perfect song for radio since every major market's area code was shouted-out throughout Ludacris' three verses.
I bang cock in Bangkok
Can't stop, I turn and hit the same spot
Think not, I'm the thrilla in Manilla
Schlong in Hong Kong/em>
ATLRap Fun Fact: The video that played on MTV & BET replaced the word "hoes" with "pros" i.e. "I got pros in different area codes." It kind of reminds us "My Hitta".
ATLRap Stat: "Area Codes" peaked at #24 on the US Billboard Hot 100
2. Ludacris – What's Your Fantasy feat. Shawnna
"What's Your Fantasy" was Ludacris' first big hit. Originally appearing on Incognegro, "What's Your Fantasy" features Ludacris spilling the beans on all his sexual fantasies over a Bangladesh instrumental.
We can do it in the White House
Try to make them turn the lights out
Champagne with my campaign
Let me do the damn thing
ATLRap Stats: "What's Your Fantasy" peaked at #21 on the US Billboard Hot 100
3. Ludacris – Move Bitch feat. Mystical & I-20
With Mystical and I-20 on his side, Ludacris effectively created a song that embodies what road rage feels like. I-20's voice still sounds insanely deep in 2014.
I'm doing a hundred on the highway
So if you do the speed limit get the fuck outta my way
ATLRap Stats: "Move Bitch" peaked at #10 on the US Billboard Hot 100
4. Usher – Yeah feat. Ludacris & Lil Jon
When Ludacris appears as a featured guest, it can make a song. Usher's "Yeah" was already a hit, but Ludacris' guest verse made it a smash.
Watch-out my out-fit ri-dic-ulous
In the club lookin so conspicuous
>And Rowl! These women all on the prowl
if you hold the head steady I'm a milk the cow
5. Ludacris – Southern Hospitality feat. Pharrell
Back before Pharrell was Happy, he was featured on this classic Ludacris song. Produced by the Neptunes, "Southern Hospitality" was the follow-up single to "My Fantasy". This song showed the world that Ludacris was far from a one-hit wonder.
Cadillac grills, Cadillac mills
Check out the oil my Cadillac spills
Matter of fact, candy-paint Cadillacs kill
So check out the hoes my Cadillac fills
Side note about the lyrics: Clearly this kind of lyricism wouldn't fly in 2014. It's not exactly environmentally conscious, ha!
6. Ludacris – Growing Pains feat. DTP
Who says Ludacris doesn't have substance? On "Growing Pains", Luda and his DTP comrades get nostalgic about growing up in College Park.
I brush teeth, brush naps and calm streets
Dreamin' of Cadillacs, wood wheels and plush seats


7. Ludacris – Roll Out (My Business)
"Roll Out" is one of those Ludacris tracks that makes you appreciate Luda's orgiinality as an MC. Most rappers who heard the "Roll Out" instrumental would never have though to ride the beat like Luda. But that's what makes Ludacris special.
Now tell me who's your housekeeper and what you keep in yo' house?
8. Ludacris – Splash Waterfalls
When 50 Cent and G-Unit were dominating the radio in the mid-2000s, Ludacris was able to stay relevant by staying in his lane. On "Splash Waterfalls", Ludacris raps about one of his favorite topics: sex.
ATLRap Fun Fact: "Splash Waterfalls peaked at #6 on the US Billboard Hot 100
9. Ludacris – Get Back
ATLRap Fun Fact: "Get Back" peaked at #13 on the US Billboard Hot 100.
10. Ludacris – Pimpin All Over The World
What a great way to finish the countdown. "Pimpin All Over The World" was cut from a similar cloth as "Area Codes".
And I'm like (ugh), Heyy girl how ya doin,
you are the woman that I'm really pursuin, I would like to get
To know ya, can you gimme ya name,
if you jot down ya number you'll get mine in exchange, Heyy